I am linking up to this blog and answering her questions. Check her blog out, it's pretty cool! Lot's of cool crafts and links to others!!!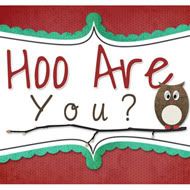 1. What are your favorite 3 things about fall? The changing of leaves, The crisp air, MY BIRTHDAY
2. Are you a football fan and if so who is your favorite team? I am not really but my husband kind of is...but being in Indianapolis I would always root for the COLTS even before my husband was around
3. What is your favorite fall scent? Probably pumpkin
4. So you have seasonal allergies? I deal with them in the fall and winter the worst
5. Have you started Christmas shopping yet? OH YES, I start the Day after Christmas!!!
SO I did something new....PLUS I POSTED 2x's today!!! OH MY!!!!!